March, the month I dislike the most.  Cold and miserable; winter dragging its heels on the way to the exit.
The upside is that I have time to look back, reflect and plan.
The last year has been low on the craft side, very few projects that I had planned have come to fruition.  I intend to rectify that this year.
Quite apart from learning more about web design, I want to get back to my hand crafts.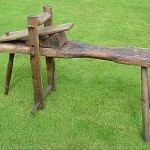 I had intended to make a draw horse last year and start more green woodworking, that is ongoing; well I have the base cut and drilled at least.  Next step is to source some seasoned ash branches for the legs; the dreaded onset of Ash die back may see me have more than I can handle.    Once I have this I will invest in a drawknife and start 'bodging'.
Still with woodworking, I have a supply of fresh Eucalyptus, just begging to be used and also chopped into firewood, thanks Bob!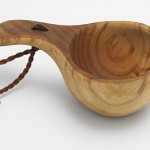 Two projects in mind for this; one green, one seasoned.  The green project I will start fairly soon, it will be a Swedish style Kuksa cup.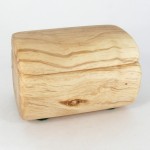 The second project will have to wait a few years until the wood is ready to work dry; it is a sweet little box. I can at least prepare the wood in advance.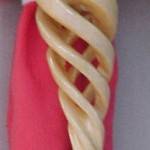 Finally, I have always wanted to carve a spiral twist, now that my stock of Hawthorn is finally dry enough I can give it a go.  No particular reason for this, just a case of a new challenge.
(This is in bone, but you get the idea)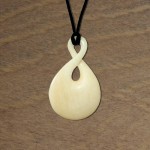 My return to bone carving will be equally ambitious, two projects, running side by side probably. Two Pikuroa, the first a single twist.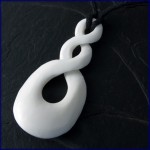 The second will be a a triple twist.  Again, a challenge and new skills to learn.  Time to step out of the comfort zone.